Influencer marketing is gaining more traction and investment than ever before.
The majority of marketers plan to increase their marketing budgets this year, and Instagram is rapidly becoming the most widely-used channel in the industry.
Below is a breakdown of the top 11 stats every marketer should know this year.
1. 65% of influencer marketing budgets will increase in 2020.
Nearly two-thirds of marketers will increase their spending on influencer marketing this year.
In 2018, only 39% of marketers planned to grow their influencer marketing budget, suggesting that brand investment in influencer marketing will increase dramatically this year.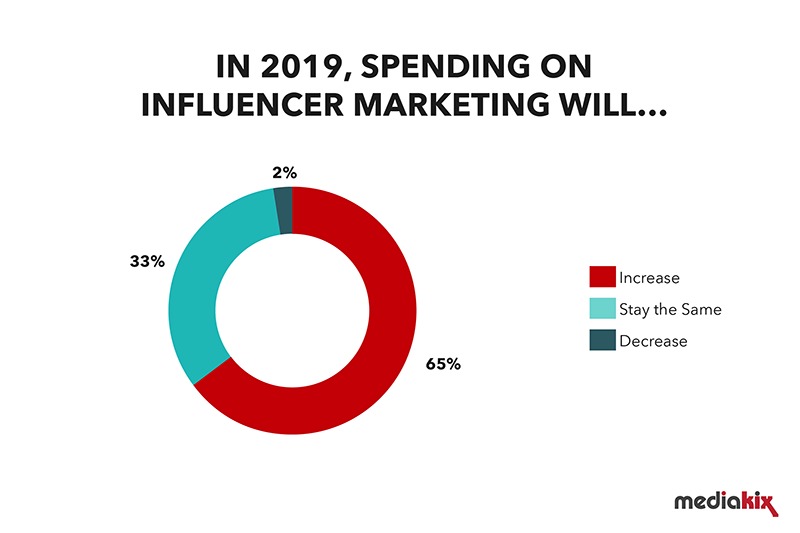 2. 17% of companies spend over half their marketing budget on influencers.
A small but not insignificant percentage of marketers—17% of them—plan to spend over half of their entire marketing budget on influencer marketing this year.
While this percentage is modest, it highlights how pivotal influencer marketing has become for a handful of companies, particularly e-commerce, fashion and beauty, gaming, travel, and lifestyle brands.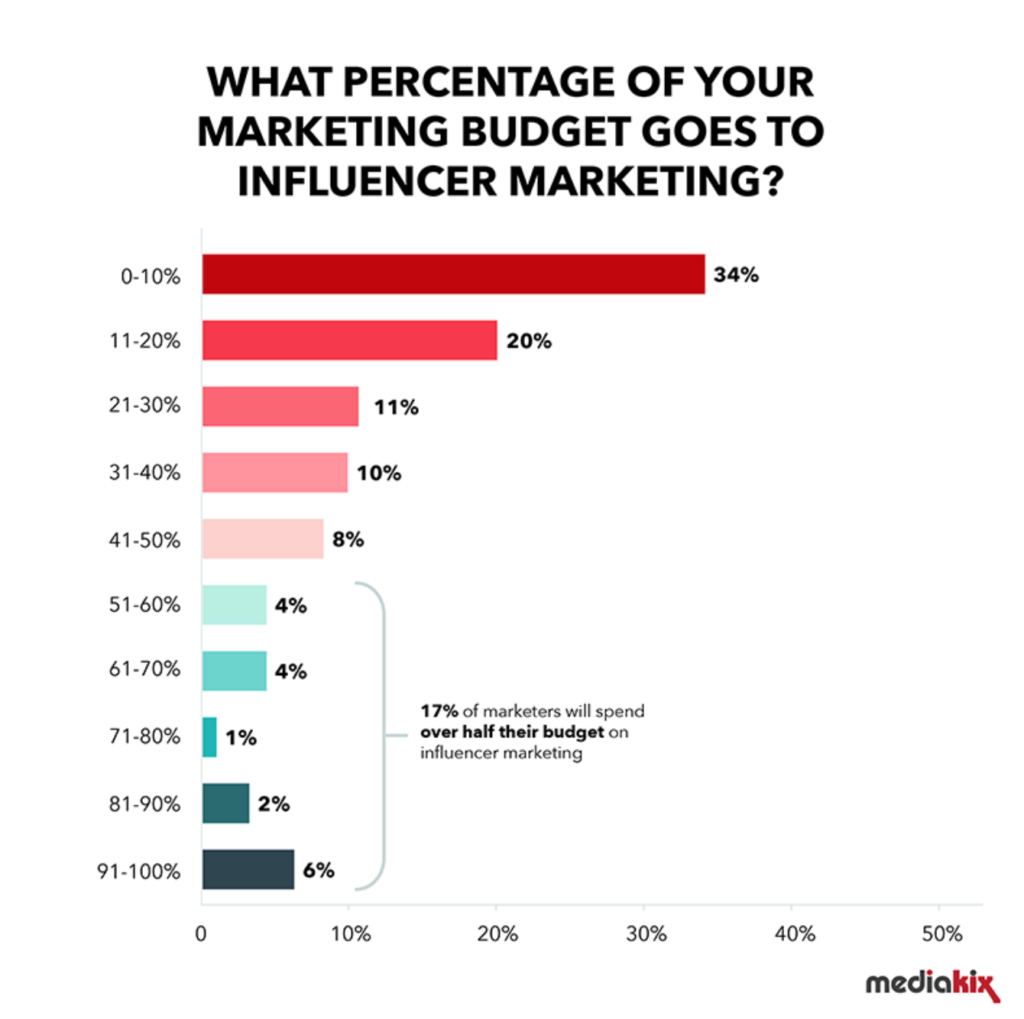 3. 89% say ROI from influencer marketing is comparable to or better than other marketing channels
Generating positive influencer marketing ROI (return on investment) remains top of mind for many marketers in 2019.
Many small business owners are understandably wary about investing in an emerging channel if it can't generate quantifiable results.
However, nearly 90% of all marketers find ROI from influencer marketing comparable to or better than other marketing channels.
Source: https://www.bigcommerce.com/blog/influencer-marketing-statistics/#10-most-important-influencer-marketing-statistics-for-2020